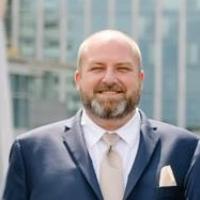 Associate Professor
Industrial-Organizational Program
Education
Ph.D., Bowling Green State University, 2011
Research Interests
My primary area of interest regards the role of personality in explaining the behavior of individuals at work, and their general success and well-being in life. Toward this end I utilize and study psychometric theory and analytic techniques to clarify these complex relationships, such as item response theory and psychometric network theory. Additionally, I am interested in the history of applied psychology, and the role of human judgment and decision making in applicant attraction and employee selection.
Selected Publications
+ Denotes a student author
Carter, N.T., Dalal, D.K., Guan, L.+, LoPilato, A.C.+, & Withrow, S.A. (2017). Item response theory scoring and the detection of curvilinear relationships. Psychological Methods, 22, 191-203.
Carter, N.T., Carter, D.R., & DeChurch, L.A. (in press). Implications of observability for the theory and measurement of emergent team phenomena. Journal of Management.
Carter, N.T., Guan, L., Maples, J.L., Williamson, R.L., & Miller, J.D. (2016). The downsides of extreme conscientiousness for psychological well-being: The role of obsessive-compulsive tendencies. Journal of Personality, 84, 510-522.
Carter, N.T., Dalal, D.K., Boyce, A.S., O'Connell, M.S., Kung, M-C., & Delgado, K. (2014). Uncovering curvilinear relationships between conscientiousness and job performance: How theoretically appropriate measurement makes an empirical difference. Journal of Applied Psychology, 99, 564-586.
Carter, N.T., & Zickar, M.J. (2011). A comparison of the LR and DFIT frameworks of differential functioning applied to the generalized graded unfolding model. Applied Psychological Measurement, 35, 623-642.
Carter, N.T., Dalal, D.K., Lake, C.J., Lin, B.C., & Zickar, M.J. (2011). Using mixed-model item response theory to analyze organizational survey responses: An illustration using the job descriptive index. Organizational Research Methods, 14, 116-146.