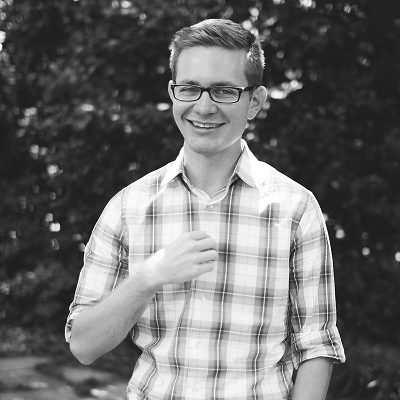 Ph.D. Student, Behavioral and Brain Sciences
Lab Manager, MERLab
Teaching Assistant, PSYC 1101 (Goodie)
Regional Vice Chair, National Association of Graduate & Professional Students
Vice President, UGA Graduate Student Body
Basic Information
Research Interests:
My research explores the "domain shift" in human behavior brought about by pervasive computer mediation in the day to day activities of modern humans.
Snell, M.R., Campbell, W.K., McCain, J., Weiler, P., Siedor, L. (2017). Personality in the virtual world: Invariance, means, and a sketch of a discontents model. Manuscript in preparation. 
Snell, M.R., Ospina, D., Campbell, W.K. (2017). Framing effects on mental representations of what is real versus what is virtual. Manuscript in preparation.
Snell, M.R. (2017). The Great Domain Shift in Human Behavior: Assessing the Lexical Hypothesis in the Digital Age. Manuscript in Preparation.  
Snell, M.R. (2017). Health-related outcomes of the great digital migration: A meta-analysis of life course research. Presented at Integrative Research and Ideas Symposium, Athens.   
Snell, M.R. (2017, January). Grindr: Relationship pursuits, sexually risky behavior, and authenticity in the early mobile broadband age. Poster presented at meeting of Society for Personality and Social Psychology, San Antonio.
Snell, M.R., Campbell, W.K. (2016). Grindr profiles, implicit user motivations, and risky behavior: Implications for app design. Manuscript submitted for publication. 
Biography

PhD student in the Behavioral & Brain Sciences Program at UGA, under Dr. Keith Campbell
Vice Chair for the Southeast Region of the National Association of Graduate-Professional Students
Vice President of the UGA Graduate Student Body
Lab Manager for the Merging Emerging Realities Lab (MERLab)

A skilled transformational leader, researcher, educator, organizer, and communicator with unique interdisciplinary qualifications and a robust interest in the relationship between technology, human behavior, personality and long-term societal outcomes.
Founder of the IRIS Initiative at UGA, a cooperative idea incubator fostering collaborative interdisciplinary research and grant co-application through research, professional development, and travel grants, with seed funding from internal and corporate partners.
Director of the inaugural Integrative Research and Ideas Symposium, the largest interdisciplinary research event ever held at UGA.
Founder of the STEM Outreach Program, which connects students at Title 1 public schools with graduate student and faculty mentors in science, technology, engineering, and math, with funding from the President's Venture Fund.  
Architect of interface change for a mobile dating app with over 13 million unique users, providing users with tools to prevent STD risks and transmission. 
Other Information