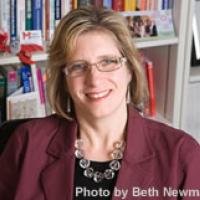 Professor, Industrial-Organizational Psychology Program
Director, Owens Behavioral Institute for Research
325 Psychology Building & 510 Boyd GSRC
(706) 542-2174 (leave a message)
Professional Positions
Professor, Department of Psychology
Director, Owens Institute for Behavioral Research (www.oibr.uga.edu)
Education
Ph.D. University of Tennessee-Knoxville, 1996
Research Interests
My research interests include workplace positive relationships (with a particular interest in mentoring),dysfunctional interpersonal relationships, occupational health psychology,
Recent Publications
Books and Other Editorial Work
Allen, T. D. & Eby, L. T. (2016). The Oxford handbook of work and family. Oxford University Press.
Eby, L. T. & Allen, T. D. (2012). Personal relationships: The effect on employee attitudes, behavior, and well-being. SIOP Frontiers Series, Taylor-Francis/Routledge Press.
Eby, L. T. & Allen, T. D. (Guest editors, April 2008). Bridging disciplinary divides in mentoring research. Special issue of the Journal of Vocational Behavior.
Allen, T. D. & Eby, L. T. (2007). Blackwell handbook of mentoring: A multiple perspectives approach. Oxford: Blackwell Publishing.
Selected Journal Publications (students indicated by *)
Eby, L. T., Allen, T. D., *Conley, K., *Williamson, R., *Henderson, T., & *Mancini, V. (under review). Mindfulness-based training interventions for employees: A qualitative review of the literature.Human Resource Management Review (Special Issue on Training).
Allen, T. D., Eby, L. T., Chao, G., & Bauer, T. (in press). Celebrating five decades of research: A review of organizational socialization and mentoring. Journal of Applied Psychology (invited contribution).
Allen, T. D., Eby, L. T., *Conley, K., *Williamson, R., *Mancini, V., & *Mitchell, M. (2015). What do we really know about the effects of mindfulness-based training in the workplace? Industrial and Organizational Psychology Perspectives, 8, 652-661.
*Mitchell, M. E., Eby, L. T. & Ragins, B. R. (2015). My mentor, my self: Antecedents and outcomes of perceived similarity in mentoring relationships. Journal of Vocational Behavior, 89, 1-9. http://dx.doi.org/10.1016/j.jvb.2015.04.008
Eby, L. T., Butts, M. M., Hoffman, B. J., & *Sauer, J. B. (2015). Cross-lagged relations between mentoring received from supervisors and employee OCBs: Disentangling causal direction and identifying boundary conditions. Journal of Applied Psychology, 100, 1275-1285. http://dx.doi.org/10.1037/a0038628.
Eby, L. T., Laschober, T. C., & *Curtis, S. L. (2014). Substance abuse-specific knowledge transfer or loss? Treatment program turnover versus professional turnover among substance abuse clinicians. Journal of Addictive Diseases, 33, 243-252. doi: 10.1080/10550887.2014.950022.
*Spell, H. B., Eby, L. T., & Vandenberg, R. J. (2014). Developmental climate: A cross-level analysis of voluntary turnover and job performance: A cross-level investigation. Journal of Vocational Behavior, 84, 283-292.  doi:10.1016/j.jvb.2014.02.001
Eby, L. T., & Laschober, T. C. (2014). Clinicians' perceptions of implementation extensiveness of 100% tobacco-free practices: A longitudinal study of New York State. Journal of Behavioral Health Services & Research, 41, 50-63.
Eby, L. T. & Laschober, T. C. (2013). A quasi-experimental study examining New York State's tobacco-free regulation: Effects on clinical practice behaviors. Drug and Alcohol Dependence, 132, 158-164.
Eby, L. T., Allen, T. D, Hoffman, B. J., *Baranik, L. E., *Sauer, J. B., *Baldwin, S., *Morrison, M. A., *Kinkade, K. M., *Maher, C. P., *Curtis, S., & *Evans, S. C. (2013). An interdisciplinary meta-analysis of the potential antecedents, correlates, and consequences of protégé perceptions of mentoring. Psychological Bulletin, 139, 441-476.
Butts, M. M., Hurst, C. M., & Eby, L. T. (2013). Supervisor health and safety support: Scale development and validation. Journal of Applied Management and Entrepreneurship, 18, 97-118.
Laschober, T. C., Eby, L. T., & *Kinkade, K. (2013). Mentoring support from clinical supervisors: Mentor motives and associations with counselor work-to-nonwork conflict. Journal of Substance Abuse Treatment, 44, 186-192.
Professional Activities
Associate Editor, Journal of Applied Psychology (2014-2020)
Associate Editor, Personnel Psychology (2007-2010)
Editorial Board: Personnel Psychology, Journal of Applied Psychology
Permanent Member, National Institute of Health, Office of Extramural Research. Study Section NIDA-F, Health Services Research Subcommittee. Bethesda, Maryland (2007-2010)
Permanent Member, National Institutes of Health, health Services Organization and Delivery (HSOD) Study Section. Bethesda, Maryland (2012-2016)
Lab or Research Details:
In the MERITS lab we study a broad range of topics related to occupational health psychology. Both graduate students and undergraduates are actively involved in research projects related to stress and well-being, mindfulness, mentoring and the work-nonwork interface. Active graduate student and undergraduate student team members are shown below, along with their reserach interests.
Current Projects Include:
Regional Differences and the Work-Family Interface 
A Qualitative Review of the Literature on Mindfulness Interventions for Employees (collaboration with Dr. Tammy Allen)
Mindfulness Training Intervention for Employees in High Stress Occupations (collaboration with Dr. Tammy Allen)
Unit-Level Mindfulness as a Predictor of Employee Work Outcomes (collaboration with Dr. Tammy Allen)
Community Characteristics and Job Stress: A Multi-level Investigation
The Association Between Lifestyle Behaviors and Strain Outcomes
Mentoring Episodes and Affective Responses (collaboration with Dr. Tammy Allen)
Relational Turning Points in Mentoring Relationships
Refugee Stress and Well-Being (collaboration with Drs. Lisa Baranik & Carrie Hurst)
Mentoring Triads in Post-Secondary Education (collaboation with Dr. Erin Dolan)
Graduate Student Lab Members

     Melissa Mitchell
I started my PhD in Industrial-Organizational Psychology at the University of Georgia in 2012. I am from Vancouver, Canada and received my Bachelor of Arts Honors from Simon Fraser University in 2012 and my Masters in Industrial-Organizational Psychology from UGA in 2014. My current research interests focus on work relationships, the work-family interface, and occupational health. I am currently collecting data for my dissertation on grandchild care, which is jointly funded by the National Institute for Occupational Safety and Health and the Social Sciences and Humanities Research Council. When I'm not working, I love spending time with my wonderful fiancé Dantae and my golden retriever Maple!

     Hayley Trainer
I am a first-year PhD student, co-mentored by Dorothy Carter and Lillian Eby. My research interests focus on networks, leadership, communication, and decision-making in teams and multi-team systems. I am also interested in the influence of leadership structures on speaking up, psychological safety, and counterproductive work behavior in risk-critical domains, such as healthcare systems.

     Olivia Vande Griek
I am a PhD student from Burlington, Vermont, working with Dr. Lillian Eby and Dr. Malissa Clark. Broadly, I am interested in how organizational changes and the advancement of workplace policies influence employee career development and wellbeing. She is particularly interested in how these issues affect women's career progression. I amcurrently examining employees' use of parental leave policies as they relate to women's career development and gender norms. I received my B.A. in psychology and a minor in management from Clark University in Worcester, Massachusetts. 

     Kate Conley
I am a third year doctoral student from Madison, Wisconsin. My research interests connect applied psychometric advancements with substantive areas around employee well-being and quality of life including work-family issues, stress management, resiliency, mindfulness, engagement, and positive organizational scholarship. I hope findings in these areas inform research and practice cross-culturally to bridge the gap in worker well-being around the world. 

     Rachel Williamson
My program of research focuses on individual differences in the context of employee well-being through the utilization and application of novel and rigorous methodology. In terms of individual differences, I strive to explore the potential impact of individual differences such as personality, disclosure of sexual orientation at work, and work motivation on our ability to predict outcomes related to employee well-being such as job satisfaction and disengagement. I am also interested in utilizing novel and rigorous methodology. Thus, a major goal of my program of research is to examine how individual differences relate to employee well-being using the most appropriate methodology. 

     Cindy Maupin
My research interests include the study of leadership, leadership development, teams, and social networks.

    Muriel Clauson
I am a second year PhD student researching topics relating to leadership, innovation, agency, decision-making, and the changing nature of work. I am interested in the intersection between technology and I-O psychology. My current work involves the application of machine learning to personal and career development.
Undergraduate Student Lab Members

     Emily Gilreath
My psychology research interests include Industrial-Organizational and Behavioral and Brain Sciences. I am planning to attend medical school and believe that being a part of this research team will help me to make connections between the medical and psychology fields.

     Valerie Martinez                
My name is Valerie Martinez and I am a fourth-year undergraduate at the University of Georgia. I am a psychology and anthropology double major with a minor in Spanish. After I graduate in May, I plan on attending occupational therapy school and specializing in geriatrics.