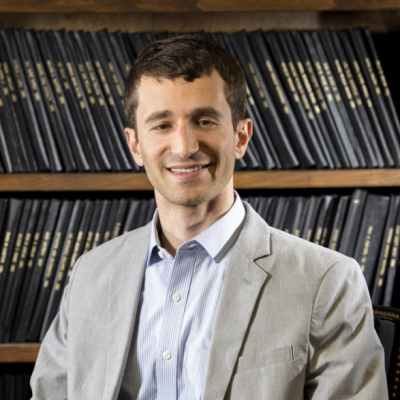 Assistant Professor
Clinical Program
Biography

I conduct basic and applied research to understand family dynamics over time and how family relationships can be improved. My basic research examines how relationships change and factors such as individual characteristics (e.g., personality), relationship dynamics (e.g., communication), and external stressors (e.g., discrimination, financial strain) that predict these changes. My applied research focuses on developing interventions to promote couple and family health and well-being, particularly among disadvantaged families.

I am currently co-PI (with Leann Birch) on a 4-year grant from the National Institutes of Diabetes and Digestive and Kidney Diseases (NIDDK) testing two interventions for first-time African American mothers and their newborn infants. This randomized controlled trial (Sleep SAAF) aims to advance our understanding of family dynamics and health during the transition to parenthood and represents an important step in efforts to reduce health disparities among African American families.

A secondary area of interest is family and mental health issues among sexual minority populations. I have examined family functioning among sexual minority adolescents, same-sex couples, and same-sex parents and their adoptive children.
Research

Research Interests:

Couple and family relationships, LGBT issues, prevention/intervention
Selected Publications

Selected Publications:

Lavner, J. A., Barton, A. W., & Beach, S. R. H. (in press). Improving couples' relationship functioning leads to improved coparenting: A randomized controlled trial with rural African American couples. Behavior Therapy. 

Lavner, J. A., Stansfield, B. K., Beach, S. R. H., Brody, G. H., & Birch, L. L. (in press). Sleep SAAF: A responsive parenting intervention to prevent excessive weight gain and obesity among African American infants. BMC Pediatrics.

Lavner, J. A., Barton, A. W., Bryant, C. M., & Beach, S. R. H. (2018). Racial discrimination and relationship functioning among African American couples. Journal of Family Psychology, 32, 686–691. 

Lavner, J. A., Weiss, B., Miller, J. D., & Karney, B. R. (2018). Personality change among newlyweds: Patterns, predictors, and associations with marital satisfaction over time. Developmental Psychology, 54, 1172–1185. 

Lavner, J. A. (2017). Relationship satisfaction in lesbian couples: Review, methodological critique, and research agenda. Journal of Lesbian Studies, 21, 7-29.

Lavner, J. A., & Bradbury, T. N. (2017). Protecting relationships from stress. Current Opinion in Psychology, 13, 11-14.
Education

Education:

Ph.D., University of California, Los Angeles, 2014

B.A., Williams College, 2006
Other Information

Of note:

Dr. Lavner will be reviewing applications for the admission of a graduate student for Fall 2020. Students interested in couple relationships and/or the ongoing Sleep SAAF trial are particularly encouraged to apply.