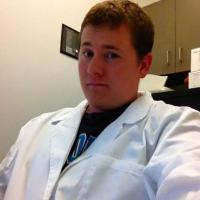 Graduate Student
Behavioral and Brain Sciences Program
Psychology 501
Education
M.S., Psychology, University of Georgia, 2017
B.A., Psychology, University of North Carolina Chapel Hill, 2014
B.A., Biology, University of North Carolina Chapel Hill, 2014
Lab or Research Details:
My research interests include the investigation of psychological topics such as positive psychology, social aspects of group interactions, use of psychophysiological measurements as a means to understanding social psychology and the role of epigenetics in social behavior, as well as topics included in biopsychology. I have a passion for understanding human behavior from multiple facets including social psychology, genetics, and neuroscience. I am currently working on a research project associated with understanding impression formation over time. More specifically, I am interested in understanding how personality traits are associated with reading other people's personality. 
Publications
Haas, B. W., Filkowski, M. M., Cochran, R.N., Denison, L., Ishak, A., Nishitani, S., & Smith, A. K. (2016). Epigenetic modification of OXT and human sociability. Proceedings of the National Academy of Sciences.
Filkowski, MM, Cochran, R.N., Haas, BW. (2016). Altruistic behavior: mapping responses in the brain. Neuroscience and Neuroeconomics.