Psychology News - Fall 2015
Welcome to another great year in the Department of Psychology. Our annual graduation and awards ceremonies last spring highlighted some of the great work our students are doing. And this year we are joined by some great new faculty and students. We hope you enjoy this latest installment of our newsletter!
-Department Head Keith Campbell
Department News 
Dr. Brian Haas' work on the relationships between brain structure and how trusting one is of other people was featured in UGA Today. Click here to read more about it!
Katie Devine, a 2008 PhD from our program, received the 2015 Society of Pediatric Psychology's (SPP) Routh Early Career Award.
At the annual Society for Industrial-Organizational Psychologists conference, Dr. Nathan Carter and his colleagues received the Joyce and Robert Hogan Award for Personality and Work Performance and the Jeanneret Award for Excellence in the Study of Individual or Group Assessment for their paper, "Uncovering Curvilinear Relationships Between Conscientiousness and Job Performance: How Theoretically Appropriate Measurement Makes an Empirical Difference."
At the annual Society for Industrial-Organizational Psychologists conference, Dr. Brian Hoffman and graduate student, Alex LoPilato, received the Douglas W. Bray and Ann Howard Grant for their paper, "Expanding the Criterion Domain of Assessment Centers to include Relationship Maintenance Behaviors."
Melissa Mitchell, a graduate student in the I-O program, received the Social Sciences and Humanities Research Council Doctoral Award for her paper titled, "Family Matters: The Intergenerational Effects of Grandchild Care on Work and Family Life."
Allison Howard, 2014 PhD graduate from BBS, has been selected to receive the 2015 Excellence in Research by Graduate Students Award in Social Sciences from the Graduate School. To read more about Allison's research click here.
Two recent graduates affiliated with the psychology department, Jake Moskowitz, a 2014 UGA psychology graduate, and Tomas Pickering, a 2009 UGA graduate, received research fellowships from the National Science Foundation. To read more about it click here.
Graduate student Madhur Mangalam and Dr. Dorothy Fragaszy's research article titled, "Wild Bearded Capuchin Monkeys Crack Nuts Dexterously" has been featured in various online science media outlets. To read more about it click here.
The psychology department would also like to thank and recognize all those who helped make this year's Psi Chi Convention a success!
List of Departmental Award Recipients 
Psi Chi Awards
A. S. Edwards Award: Jessica L. Maples
Graduate Teaching Award: Dr. Nathan Carter
Undergraduate Teaching Award: Dr. Jim Stringham
Faculty & Staff Awards
Geri Moon Staff Award for Exemplary Service: C. Daniel Harrison
Richard L. Marsh Faculty Mentoring Award: Nathan T. Carter
Department-Wide Undergraduate Awards
Judge Horace B. Russell Prize: Stefania A. Barzeva
Scott Torgesen Award: Benjamin S. Listyg
William T. James Award: Erin M. Todd
Department-Wide Graduate Awards
Richard L. Marsh Student Mentoring Award: Brittany E. Hawkshead
Charles L. Darby Award: Melissa E. Mitchell
BBS Program Student Awards
Martha Jo Walker Johnson Memorial Award: Julie E. Delose           
Outstanding Publication Award: Madhur Mangalam                                                   
Charles D. Smock Memorial Award: Yonat Eshchar 
Michael H. Kernis Research Award: David A. Parker                                                                                                                                                                                                                                        
Herbert Zimmer Research Scholar: Matthew K. Meisel
BBS Program Faculty Awards
Best Teaching Award: Dr. Michelle vanDellen
Best Research Award: Dr. Brett Clementz
Clinical Program Student Awards
Henry E. Adams Memorial Research Award: Julia E. LaMotte
Florene M. Young Award: Sierra E. Carter
Boardman, Forehand, Jackson Award: Sierra E. Carter
Louise McBee Award: Sierra E. Carter
Herbert Zimmer Research Scholar: Cyd K. Eaton
Clinical Program Faculty Awards
Research Award: Dr. Ron Blount
Teaching Award: Dr. Anne Shaffer
Clinical Supervision Award: Dr. Karen Smith
I-O Program Student Awards
Dan Mack Award: Li (Ada) Guan
Donald Grant Award: Melissa E. Mitchell
Herbert Zimmer Research Scholar: Ny (Mia) Tran
I-O Program Faculty Awards
I-O Psychology Organizational Citizenship Award: Nathan T. Carter
I-O Psychology Excellence in Teaching Award: Nathan T. Carter
Profiles
Staff: Wendy Barrett 
If you ever stop by the Psychology Clinic, you may have noticed a new face at the front desk—Wendy Barrett! Wendy started working for the clinic this past January and has found enjoyment in helping out students, faculty, and clients of the clinic. Wendy is originally from Atlanta, but has been an Athenian since first moving here in 1996. She holds a degree in history from Kennesaw State University and has a background in mental health. When she isn't working, Wendy can be found enjoying a variety of different hobbies. At home, she can often be found sewing or reading. Outside of home, she can be found volunteering her time to different non-profit organizations such as the Athens Area Humane Society. However, after volunteering, Wendy has two favorite activities. First, when she wants a night out, she loves going to listen to live music at any one of Athens' music venues. But, when she wants a night in, it's not uncommon for her to trade either her sewing supplies or the novel she is currently reading for a video game controller! So next time you find yourself lost in the first floor maze, look for Wendy to help you out!    
Graduate Students:
David Schaeffer and Sarah Saint 
David Schaeffer
David is a doctoral candidate in the neuroscience program, where his research focuses on employing human neuroimaging in two contexts:  First, to assess the effect of exercise intervention on brain structure and function in overweight and obese children. The aim of this project is to inform public policy by contributing evidence that aerobic exercise not only improves cardiovascular health, but also has beneficial effects on brain structure and function. In a second line of research, and topic of his dissertation, David aims to map neural white matter networks related to deficits in cognition in people with schizophrenia. The ultimate goal of this project is to provide evidence of neural markers which can be used in developing brain-based endophenotypes for diagnosis of schizophrenia. In support for this work, David has received fellowships from the National Science Foundation and the ARCS Foundation of Atlanta.  
Sarah Saint
A member of Dr. Janet Frick's Infant Attention and Cognition Lab, Sarah Saint (BBS) studies how variations in nutrition (during pregnancy and infancy) impact infant visual and cognitive development. Before beginning her doctoral program, Sarah worked as a developmental specialist for the Northeast Health District (covering Athens and the surrounding nine counties) doing home visits to assess infants and young children for developmental delays. It was this experience working with families in a public health setting that led to Sarah's focus on improving maternal and child health and well-being through nutrition. Sarah's research was recognized early on in her graduate career when she won the Michael H. Kernis Research Award for her First Year Talk about a study that grew into her master's thesis, titled "Investigating the Development of Infant Temporal Processing Speed via Critical Flicker Fusion (CFF)." Also passionate about education, Sarah has been co-president of the Psychology Educator Development Association for the past two years and was a recipient of the Office of the Vice President of Instruction's Outstanding Teaching Assistant Award last year. When Sarah is not working, she enjoys spending time with her family and hiking with her two British labs, named Dutch and Roma. She is also an amateur photographer and enjoys cooking, baking, and DIY projects – anything that lets her brain shift gears from what she focuses on at school all day.  
Undergraduate Students:
Anna Lorys and Katelyn Sanders 
Anna Lorys
In her time at the University of Georgia, Anna has presented a poster at the Association for Psychological Science convention in San Francisco and has been published as a co-author on another presentation and a book chapter—both on work-family conflict. She is a senior graduating with a major in psychology and a minor in french this May. During her time at the University of Georgia, she has worked as an undergraduate manager in the Leadership and Performance Dynamics Lab and as a manager in the MERITS lab. Her research areas include work/family balance, leadership, and the emotional interplay of relationships at work. As if balancing two labs is not hard enough, she also worked as a research intern at the Dekalb Crisis Center. When she isn't exploring her research interests, she can be found volunteering for the Athens and greater Atlanta communities as a member of the University of Georgia's Gamma Sigma Sigma service sorority. Her favorite hobbies include reading—she is a self-described "voracious reader"—and travelling. 
Katelyn Sanders
With a year of her collegiate studies still left, Katelyn Sanders has already co-authored two conference presentations and is involved with several on-going research projects. She is a psychology major and women's studies minor. She is from Snellville, Georgia, but has been happy to call Athens her home for the past three years. After graduating in May of 2016, she plans to continue her education and receive a PhD in Industrial-Organizational Psychology. Currently, she is working in two different research labs. She works as a research assistant in the MERITS Lab and as the assistant lab manager in the Work and Family Experience Research Lab. Her research interests include work-family conflict, with a focus on issues surrounding women at work and home. When she is not in class or conducting research, you will probably find her at the Ramsey Student Center, where she works as a senior manager at the gym—a job she enjoys as much as any other hobby!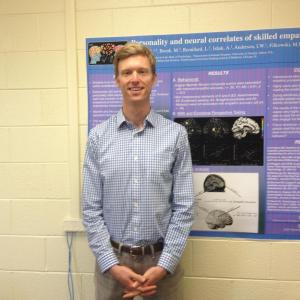 Research Spotlight: Brian Haas 
Led by Dr. Brian Haas, the Gene-Brain-Social Behavior Lab is focused on understanding the biological basis of social-emotional behaviors. They have relied on a variety of methods such as biological measures, functional magnetic resonance imaging, and psychosocial survey measures to examine and establish genetic and neural pathways to social-emotional behavior in humans. Indeed, three of their most recent publications have identified such pathways. Their most recent study, "Agreeableness and brain activity during emotion attribution decisions," used psychosocial, behavioral, and neuroimaging data to examine if an individual's trait agreeableness was related to the causal attributions they made about another's emotional reactions through the social cognitive functions linked to their mentalizing system. The study found that agreeableness was related to increased activity in one component of the mentalizing system and quicker emotion attribution decisions. Next, their study, "I Know How You Feel: The Warm-Altruistic Personality Profile and the Emphatic Brain," found that individuals higher on the interpersonal facets of Extraversion and Agreeableness were better able to recognize emotional states. This study also found evidence that two components of the mentalizing system mediate this relationship. Finally, in their article, "Interpersonal Reactivity and the Attribution of Emotional Reactions," the Gene-Brain-Social Behavior Lab found evidence that emotion attribution decisions are linked to separate emotional and cognitive processing pathways in the brain.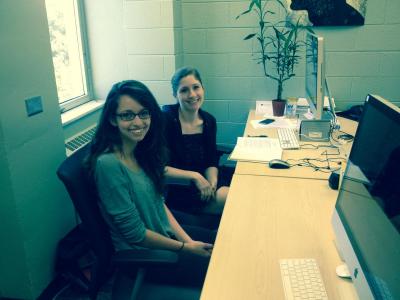 Beyond identifying the different genetic and neural pathways that lead to social behaviors, a primary focus of the Gene-Brain-Social Behavior Lab is extending this research to help individuals characterized by abnormal social and emotional cognitions. One of the ways in which they achieve this focus is by studying individuals with Williams syndrome—a neurodevelopmental condition that affects an individual's social cognitions and behaviors. Dr. Haas and his colleague, Dr. Alicia Smith, have proposed a new epigenetic model of Williams syndrome to help further our understanding of how gene expression affects the social behaviors exhibited by those diagnosed with the condition.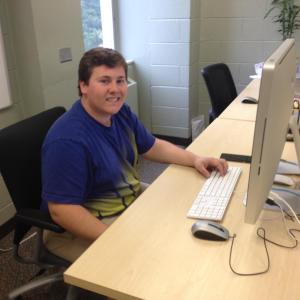 To learn more about the research being conducted by Dr. Haas and the Gene-Brain-Social Behavior Lab you can visit their website and read some of their recent publications:
Haas, B. W., Ishak, A., Anderson, I. W., & Filkowski, M. M. (In Press). Agreeableness and brain activity during emotion attribution decisions. Journal of Research in Personality.
Haas, B. W., Brook, M., Remillard, L., Ishak, A., Anderson, I. W., & Filkowski, M. M. (2015). I know how you feel: The warm-altruistic personality profile and the emphatic brain. PLoS ONE, 10(3): e0120639.
Haas, B. W., Anderson, I. W., & Filkowski, M. M. (In Press). Interpersonal reactivity and the attribution of emotional reactions. Emotion.
Haas, B. W., & Smith, A. K. (2015). Oxytocin, vasopressin, and Williams syndrome: Epigentic effects on abnormal social behavior. Frontiers in Genetics, 6, 1-5.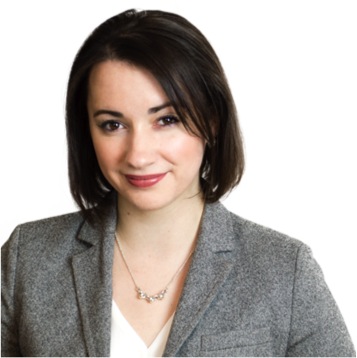 Faculty Spotlight: Dorothy Carter  
1. What is the best part about being at UGA?
I haven't officially started yet, but I can already tell that the people here are going to be one of my favorite parts about being at UGA! I'm really happy to be joining such a supportive and intelligent group of faculty, students, and staff.  
2. Explain the overarching theme of your research.
The overarching theme of my research is understanding how we can improve the functioning of collaborative human endeavors. For example, I study leadership, collective cognition, and teamwork processes in team and multiteam system contexts. I also apply social network theories and statistical methods to understand complex human interactions. I take a multi-method approach, combining findings from laboratory, field, and simulation studies.
3. Describe one of your favorite experiences since you moved to Athens.
I've had a lot of 'favorite' experiences since moving to Athens. I love going to the local restaurants and the music scene here is fantastic. Most recently, I saw (and loved!) Hannibal Buress' stand-up show at the 40 Watt.
4. What is something we may not know about you?
Before I started college I was a professional ballet dancer for a few years. I even finished high school through a correspondence course so I could dance full time...things have changed a lot since then!
5. A quote that best exemplifies who you are?
I don't know if these quotes really exemplify me, but I've always loved and been inspired by what Ralph Waldo Emerson had to say. For example: "Enthusiasm is the mother of effort, and without it nothing great was ever achieved." Or: "Every particular in nature, a leaf, a drop, a crystal, a moment of time is related to the whole, and partakes of the perfection of the whole."
6. If you weren't a psychologist, what would you be?
If I wasn't a psychologist, I would definitely be a researcher of some sort. I love learning and reading about new things. For example, right now I'm reading a book by Deborah Gordon about the collective behavior of ant colonies.