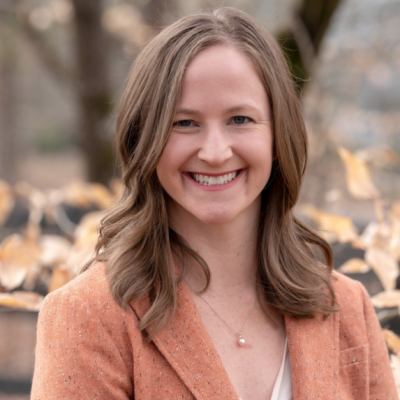 Assistant Professor of Psychology
Behavioral and Brain Sciences Program
Biography

 

 

Education

Postdoc, Northwestern University (2012 - 2015)

Ph.D., University of Maryland, College Park (2012)

M.S., University of Maryland, College Park (2008)

B.A., Washington & Lee University (2006)

 

Research Interests

Family relationships; peer relationships; stress; health disparities, social determinants of health; inflammation

Research Description

My research focuses on how children's social experiences shape their mental and physical health across the lifespan. My colleagues and I utilize a variety of research methods to evaluate social and emotional functioning, including structured behavioral observations, clinical interviews, self-reports, and performance-based tasks. In addition, we incorporate a number of health assessments, including clinical health measures and indices of cellular function.

Ongoing research projects explore:

Links between chronic and acute stress and children's antibody production following vaccination (supported by NIH New Innovator Award)
Intergenerational transmission of health disparities (supported by NICHD)
Cognitive development, academic achievement, depression, and proinflammatory phenotypes in children (supported by Brain and Behavior Research Foundation and the Jacobs Foundation)
Predictors of weathering and accelerated aging among rural African Americans (supported by NICHD)

 

Selected Publications

Ehrlich, K. B., Miller, G. E., Shalowitz, M., Story, R., Levine, C., Williams, D., Le, V., & Chen, E. (2019). Secure base representations in children with asthma: Links with symptoms, family asthma management, and cytokine regulation. Child Development, 90, e718-e728.

Ehrlich, K. B. (2019). Attachment and psychoneuroimmunology. Current Opinion in Psychology, 25, 96-100.

Ehrlich, K. B., Chen, E., Yu, T., Miller, G. E., & Brody, G. H. (2019). Exposure to parental depression in adolescence and risk for metabolic syndrome in adulthood. Child Development, 90, 1272-1285.

Ehrlich, K. B., Ross, K. M., Chen, E., & Miller, G. E. (2016). Testing the biological embedding hypothesis: Is early life adversity associated with a later proinflammatory phenotype? Development & Psychopathology, 28, 1273-1283.

Ehrlich, K. B., Miller, G. E., Scheide, T., Baveja, S., Weiland, R., Galvin, J., Mehta, J., & Penedo, F. (2016). Pre-transplant emotional support is associated with longer survival after allogeneic hematopoietic stem cell transplantation. Bone Marrow Transplantation, 51, 1594-1598.

Ehrlich, K. B., Richards, J., Lejuez, C. W., & Cassidy, J. (2016). When parents and adolescents disagree about disagreeing: Observed parent-adolescent communication predicts informant discrepancies. Journal of Research on Adolescence, 26, 380-389.

Ehrlich, K. B., Miller, G. E., Rohleder, N., & Adam, E. K. (2016). Trajectories of relationship stress and inflammatory processes in adolescence. Development and Psychopathology, 28, 127-138.