Join us for an Information Session!
Friday, January 31st at 7:15pm at the UGA Gwinnett Campus (Room 165)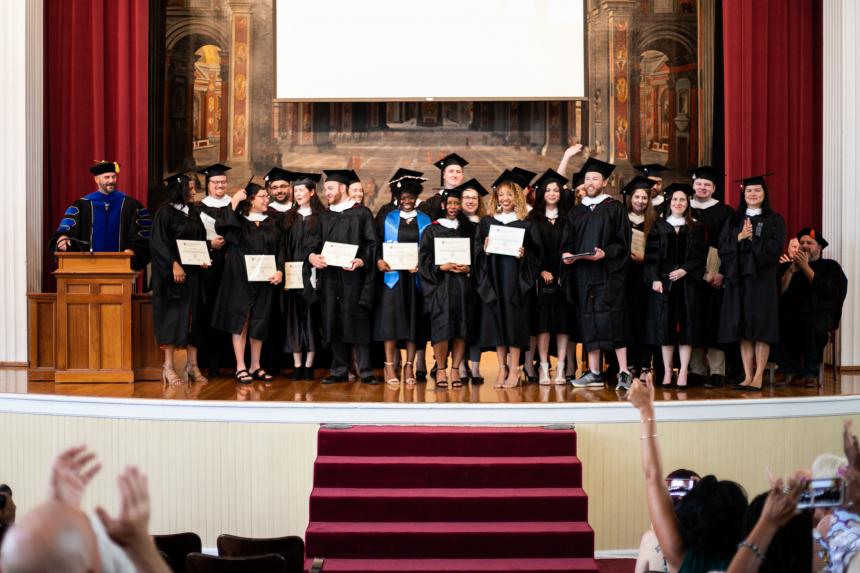 A World-Class Workforce Management, Analytics, & Leadership Development Degree
The UGA Professional Master's Program in Industrial-Organizational Psychology is an innovative, two-year program designed for working professionals seeking to pursue graduate education in a collaborative, practitioner-focused format. Courses are delivered by our diverse team of renowned I-O faculty and practitioners via only five weekend class sessions each semester at UGA's Gwinnett Campus.
A series of studies of I-O Master's programs published in 2018 by the Society for Industrial and Organizational Psychology (SIOP) ranked UGA's IOMP among the top in the nation out of 157 Master's programs affiliated with SIOP. These rankings highlight the applied focus of our program and the ability of our alums to provide immediate value to organizations relative to other I-O Master's programs. This is especially impressive given that the measurement of several dimensions in these studies favored traditional programs where students attend school full-time and work part-time. Our top rankings by category include:
     #1 Alumni Perceptions
     #1 Learning Practical Skills
     #18 Overall Student Perceptions
Links to relevant studies: Alumni & Students. The UGA IOMP was also ranked the #3 Most Affordable Top-Ranked Master's Program in Industrial-Organizational Psychology in 2018.
Campus Location: University of Georgia Gwinnett Campus, 2530 Sever Road, Lawrenceville, GA 30043