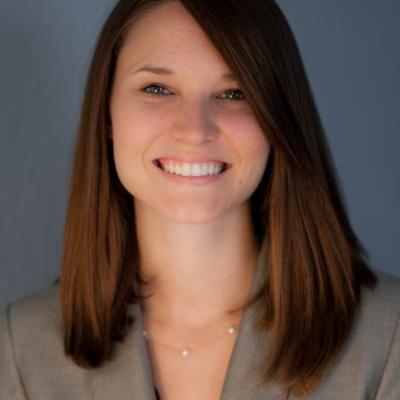 Associate Professor of Psychology
Biography

My main area of research focuses on understanding the intersection of employees' work and family lives. Specifically, I have conducted research aimed at understanding organizational initiatives to help employees managing competing life demands (i.e., flexible work arrangements); research that explores the relationship between work-family conflict and health outcomes, including eating behaviors and physiological indicators of health; research that addresses the theoretical foundations of work-family interactions; and research targeted at understanding how dual-earner couples balance work and family roles.

My secondary area of interest is in career development, with a specific focus on workplace and academic mentoring, people's idiosyncratic definitions of career success, and the consequences of career compromise.

I am accepting PhD students for Fall 2020.

 
Selected Publications

Selected Publications:

Recent Publications (see CV for full list)

* indicates current or previous graduate students

Eby, L.T, Shockley, K.M., Bauer, T., Edwards, B., Homan, A.C., Johnson, R.E., Lang, J., Morris, S., & Oswald, F.L. (in press). Methodological checklists for improving research quality and reporting consistency. Industrial and Organizational Psychology: Perspectives on Science and Practice.

French, K.A. & Shockley, K.M. (in press). Formal and informal supports for managing work and family. Current Directions in Psychological Science.

Allen, T.D., French, K. A., Dumani, S., & Shockley, K.M. (in press). A Cross-national meta-analytic examination of predictors and outcomes associated with work-family conflict. Journal of Applied Psychology.

Hirshi, A., Shockley, K.M., Zacher, H. (2019). An action regulation model of work-family management. Academy of Management Review, 44(1), 150-171.

*McMillan, J., Shockley, K.M., & Carter, D. (2018). Gender differences in SIOP research fellows' publication networks. Industrial and Organizational Psychology: Perspectives on Science and Practice, 11(3), 439-448.

French, K.A., Dumani, S., Allen, T.D., & Shockley, K.M. (2018). A meta-analysis of work-family conflict and social support: Examining support source, support type, and national context. Psychological Bulletin, 144(3), 284-314.

Shockley, K.M. & Allen, T.D. (2018). It's not what I expected: The association between dual-earner couples' met expectations for the division of paid and family labor and well-being. Journal of Vocational Behavior, 104, 240-260.

Shockley, K.M., Shen, W., Denunzio, M.M.*, Arvan, M.L., & Knudsen, E.A.* (2017). Disentangling the relationship between gender and work-family conflict: An integration of theoretical perspectives using meta-analytic methods. Journal of Applied Psychology, 102 (12), 1601-1635.

****Designated as a Journal of Applied Psychology Monograph [Website states: "Monographs are substantial and significant contributions (as determined by the editorial team)"].

 ****Awarded 2018 Saroj Parasuraman Award (outstanding publication on gender and diversity in organizations) from the Gender and Diversity Divisions of the Academy of Management

 

Interested undergraduates or potential graduate students should contact me via email to discuss research opportunities.
Education

Education:

Ph.D. in Industrial/Organizational Psychology, University of South Florida, 2010

M.S. in Industrial/Organizational Psychology, University of South Florida, 2007

B.S. in Psychology, University of Georgia, 2004