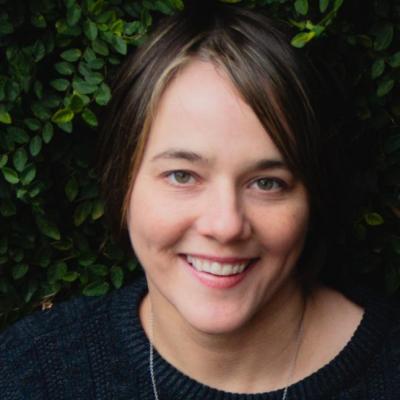 Associate Professor, Graduate Coordinator
Clinical Program
Behavioral and Brain Sciences
Biography

Dr. Shaffer will not be reviewing applications for the admission of graduate students for Fall 2020.

Education

Ph.D., University of Minnesota, 2008
Developmental Psychopathology and Clinical Science

Research Interests

I am trained as a developmental and clinical psychologist, and I mentor and train students in both disciplines, and in the intersections of these fields. My research currently focuses on the study of family and close relationships as contexts for risk and protection in development. I approach psychological research and practice from a developmental psychopathology perspective, which is informed by the simultaneous consideration of both competence and psychopathology, and emphasizes developmental processes of risk and resilience in pathways to adaptation or maladaptation. Currently, my program of research comprises four major areas, encompassing both developmental research and the application of this research to prevention/intervention contexts:

Emotion communication and socialization

This area of research includes processes of communicating about emotions in close relationships (i.e., parent-child or romantic relationships), both directly and indirectly.

Example publications:

Loucks, L. A., & Shaffer, A. (2014). Joint relation of intimate partner violence and parenting stress to observed emotionally unsupportive parenting behavior. Couples and Family Psychology: Research and Practice, 3, 178-192.

Han, R., & Shaffer, A. (2014). Parental expressed emotion in relation to child behavior problems: differential and mediating effects. Journal of Child and Family Studies, 23, 1491-1500.

Shaffer, A., Suveg, C., Thomassin, K., & Bradbury, L. (2012). Maternal emotion socialization in the context of family risks: Links to child emotion regulation. Journal of Child and Family Studies, 21, 917-924.

Childhood maltreatment

My research focuses on childhood maltreatment broadly as a risk factor for later adaptation, with a targeted focus on emotional maltreatment. I have also focused specifically on generational boundary dissolution, which I conceptualize as a specific form of emotional maltreatment that unites my interests in family systems and interpersonal relationship disturbances.

Example publications:

Thomassin, K., Shaffer, A., Madden, A., & Londino, D. (2016). Specificity of childhood maltreatment and emotion deficit in nonsuicidal self-injury in an inpatient sample of youth. Psychiatry Research, 244, 103-108. 

Shaffer, A., Yates, T. M., & Egeland, B. (2009). The relation of emotional maltreatment to self-esteem and peer competence in early adolescence: Developmental processes in a prospective study. Child Abuse & Neglect, 33, 36-44.

Baggett, E., Shaffer, A., & Muetzelfeld, H. (2015). Father-daughter parentification and young adult romantic relationships among college women. Journal of Family Issues, 36, 760-783.

Shaffer, A. & Sroufe, L. A. (2005). The developmental and adaptational implications of generational boundary dissolution: Findings from a prospective, longitudinal study. Journal of Emotional Abuse, 5, 67-84.

Predictors of parenting

I am interested in identifying factors that predict both positive and negative parenting behaviors, including characteristics such as self-regulation, and relevant experiences such as childhood maltreatment.

Example publications:

Morelen, D., Shaffer, A., & Suveg, C. (advance online publication). Maternal emotion regulation: Links to emotion parenting and child emotion regulation. Journal of Family Issues. 

Suveg, C., Shaffer, A., & Davis, M. (2016). Family stress moderates relations between physiological and behavioral synchrony and child self-regulation in mother-preschooler dyads. Developmental Psychobiology, 58, 83-97. 

Shaffer, A., Burt, K., Obradovic, J., Herbers, J., & Masten, A. S. (2009). Intergenerational continuity in parenting quality: the mediating role of social competence. Developmental Psychology, 45, 1227-1240.

Clinical applications

My research has recently included innovative treatments that include a specific focus on emotion communication, for applications in many domains including the prevention of emotional maltreatment. I have also conducted treatment outcome research more broadly in regards to parenting interventions, with a focus on issues of measurement.

Example publications:

Peterson, C., Fischer, S., Loiselle, K., & Shaffer, A. (2016). Family based therapy with adjunctive parent emotion coaching in an adolescent male with anorexia nervosa. Clinical Case Studies, 15.

Lindhiem, O., Shaffer, A., & Kolko, D. J. (2014). Quantifying discipline practices: A comparison of methods. Journal of Interpersonal Violence, 29, 66-81. 

Shaffer, A., Lindhiem, O., & Kolko, D. J. (2013). Treatment effects of a modular intervention for early-onset child behavior problems on family contextual outcomes. Journal of Emotional and Behavioral Disorders, 21, 277-288.